Arctic Clam:  A conversation over sushi can lead to the best cover band name….ever.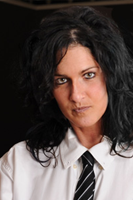 Nicole Khoury:  (Lead vocals and Rhythm Guitar)  Her love for Jimi Hendrix and Skid Row occasionally places her on stage impersonating a girl dancing in a cage in an 80's video yet still classically trained to know note for note every important screaming guitar solo in rock history.  Nicole is one of our town's most prominent criminal defense attorney's by day and has a bleeding heart by all other aspects.  She is the founder of Toledo's local Autism charity, Project iAm and lives for music and its therapeutic affect on all people.  Known for her energetic charisma on stage and love for rock, Nicole's high intensity vocal performances makes her the perfect front person, giving new dimension to a typical "cover band."   To stay on her good side, which you want, don't ever treat her like a diva, ask her to sing Brown Eyed Girl, or mention the name Sebastian.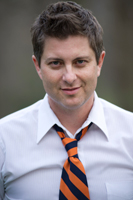 Scott Hayes:  (Drums)  Did you know he wrestles Grizzly Bears? Scott began playing at an early age and quickly came onto the Toledo Music scene with his band Blitzen and then the more notable, SugarBuzz.  In a short time, they wrote over one hundred songs, and toured the nation.  They received commercial airplay in Chicago, New York, Philadelphia, and Los Angeles, and on college radio stations throughout the country.  They were critically acclaimed by entertainment journalist were even the "house band" on the Jenny Jones show in Chicago.  He has recently enjoyed stints with local bands The Wow Factor, Beefcarvers, and The Homewreckers.  Scott always admired Mick and Nicole's acoustic act, and was excited to join their efforts to "rock the nation" when they built a rock band from their acoustic roots.  He is very excited to be playing rock music again, and enjoys having a rock-star caliber front-man (woman) in Nicole, a virtuoso guitar playing in Mick, and a prodigy on bass, Steve.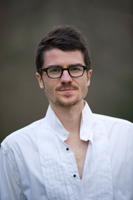 Steve Knurek:  (Bass Guitar & Vocals) Steve is a multifaceted musician who plays electric and upright bass, composes and produces his own music, and is endowed with the good fortune to play with some of Toledo's finest musicians.  When his weekends aren't spent with the Clams, Steve likes to spend his downtime preparing elaborate meals made without eggs, dairy and gluten (he has severe food allergies), attending to his obsessions for tracking down unusual records and local produce, and taking the bike out for a spin in the Toledo area.  Steve's  top three favorite cover songs that the Arctic Clams play at the moment are "Rolling In The Deep" by Adele, "Let's Go Crazy" by Prince, and "I Wish" by Stevie Wonder. His Bandmates say Stevie is "As smooth as the ruffles on Prince's blouse."
Mick Mason:  (Lead Guitar & Vocals).  Mick is an enigmatic assassin for hire.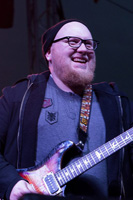 Scott Biddle has been playing music in the Toledo area since he was a young teenager. His soulful voice and mad guitar skills made him a perfect fit for the clam.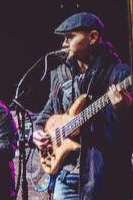 Johannes Ronquillo, or "Jazzy Jay" as he's known has taken over Stevie as he seeks out new aspirations in California. Jay is an accomplished jazz bass player who travels North America with various bands, but loves to explore his rock roots with Arctic Clam at home.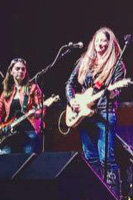 Megan Lesle and Cari Langenderfer of the Amelia Airharts have added an amazing female power to the already energetic Arctic Clam show.
Arctic Clam can be seen all over the Toledo music scene at such fan favorites as Cock n Bull, Bar 145, The Hollywood Casino, Blarney, The Distillery, and many more.   They have opened up for National Recording artists Joan Jett and the Blackhearts, Skid Row, Rusted Root, George Clinton and Parliament Funkadelic, John Waite, and Berlin.